Ukiyoe works 2 Funny cats and brave warriors
"流行猫の曲手まり" Trend Cat Ball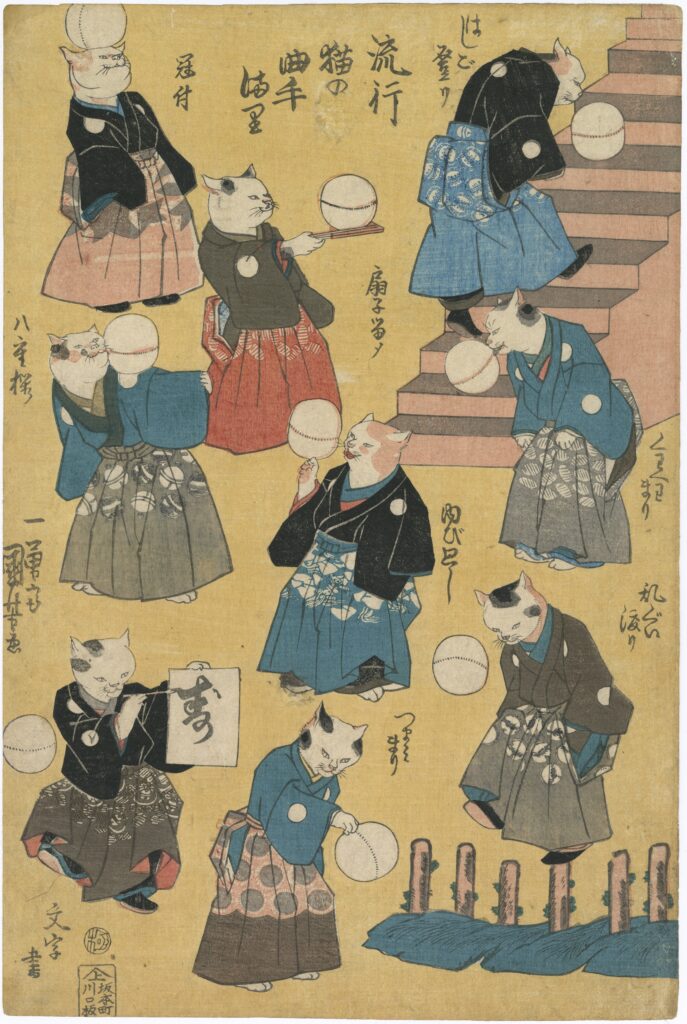 When you think of Kuniyoshi Utagawa, you think of cats! Known as a big cat lover, Kuniyoshi's works often feature cats and are full of humor. "Trend Cat Ball'' is a work in which anthropomorphic cats perform various tricks. Pay attention to the pattern of the kimono!
.
"坂田怪童丸" Sakata Kaidomaru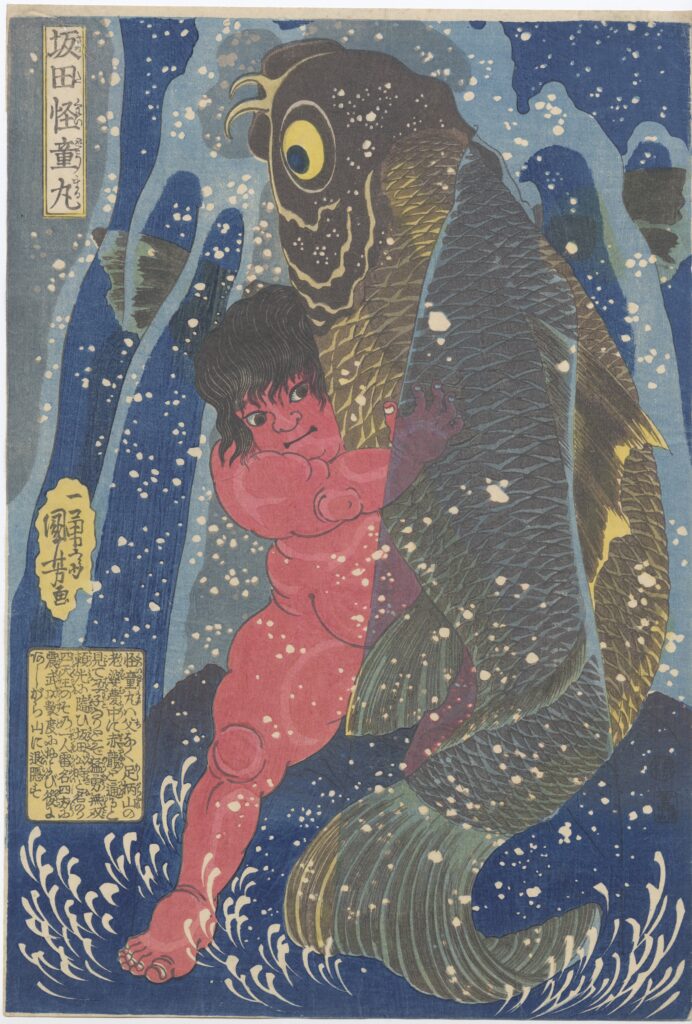 Ukiyo-e, or "Musha-e 武者絵'' which depict the exploits of brave warriors and heroes, were extremely popular throughout the Edo period. Just as anime and special effects heroes are still popular among children and adults alike, we can see that even in the Edo period, brave and cool heroes were admired by people. "Sakata Kaidomaru'' depicting Kaidomaru, also known as Kintaro, is one of his representative works. This work depicts a scene in which Kaidomaru, who uses his superhuman strength to exterminate demons, easily lifts a carp larger than himself.